Article by: RobRed, inspired by kyoso23 from iH8MUD
Applicable Models: 1998 – 2005 / 100 Series Land Cruiser
If you have an older 100 series Land Cruiser you may have noticed that Toyota gave the 100 series models some cosmetic updates along the years and you can update yours too.
In 2003 Toyota gave the Land Cruiser a slight face lift by fitting a larger grill but maintained the multi-piece headlamp/running lamp assemblies. The grill was changed again for 2006 and Toyota changed out the head lamps to a one piece plastic unit with an improved reflector design. Also for 2006 new tail lamps were fitted with LED bulbs.
Naturally you can fit these components to your older model Land Cruiser 100 Series by simply visiting you Toyota parts counter and buying the appropriate parts but I would shop around. Many Toyota dealers have an online presence and offer parts at a significant discount. American Toyota Albuquerque has a parts manager that is a Land Cruiser Specialist 505.332.6508.
If you have a 2002 or older you could easily update to the 2003 grill and keep your existing headlamps. 2003-2005 models had different tail lamps as well so for cosmetic perfection dont mix and match your rears – go all 2006.
1998-2005 Convert to 2006 Front Grill and Headlamps (approx. $975USD msrp)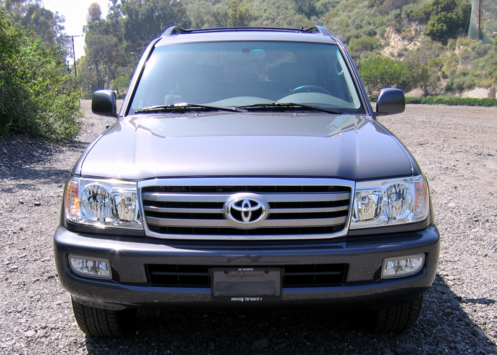 2006+ headlamps RH #81130-60B21, LH #81170-60B11
2006+ grill #53101-60360
Sub panels RH #53903-60080 / LH #53904-60010 (come unpainted)
Sub Assembly Panel, Front #52506-60061
Sub panel clips #76519-60010 (x2)
Sub panel screws #93560-55014 (x2)
Headlamp to fender grommet #90189-05142 (x2)
Headlamp to fender screw #90159-50353 (x2)
What to do:
Remove all the lights, grill, and bumper cover. The trim piece that goes between the lights/grill and bumper must be removed by taking out the 2 pop rivets on each side.
Then the fenders have to be trimmed a little. The portion of the fender where the top pop rivet was has to be trimmed off at an angle enough for the new lights to clear. Hold the new lights up to see how much you have to trim.
Also, the edge of the fender inside where the side marker was has to be timmed back all the way around the edges. Take off roughly 1/8″ all the way around and sand/prime/paint all the edges you cut.
Install new retainer bracket. On the sides where the rivets were, put a low profile bolt with a lock washer and nut on the back.
Some other trimming may need to be done the to the inside of the bumper skin (if you have a newer bumper/grill you probably wouldn't have to do this), there are some clip on plastic supports underneath. You will see what has to be trimmed when you try to put the skin back over. Go ahead and attach the bumper back on.
The middle bumper support on top has an additional arm above it that used to attach the old bracket. That upper arm must be moved/removed for the new grill to fit later. You could just bend it down and out of the way.
Mount headlights, mount sub panels with the clips and screws you bought, mount grill.
1998-2005 convert to 2006 LED Tail Lamps (approx. $620USD msrp)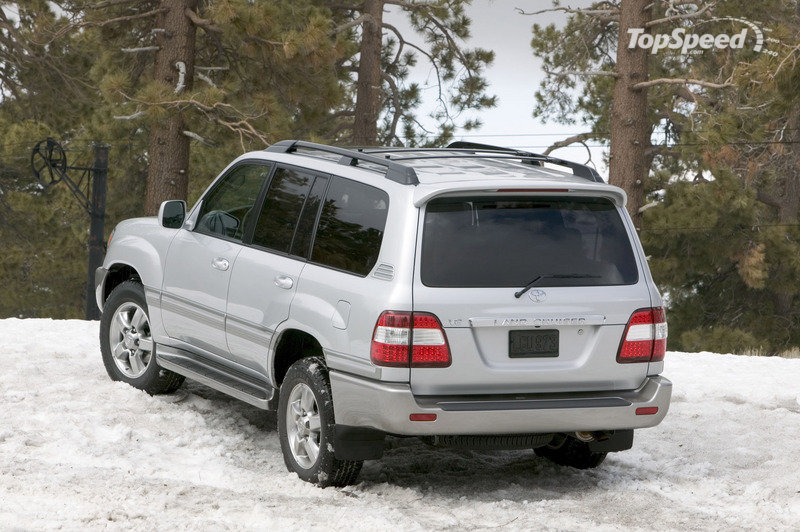 2006+ Tail Lamps (outer) RH #81551-60760, LH #81561-60680
Tail Lamps (inner/tailgate) RH #81580-60130, LH #81590-60160
Socket and Wire Sub Assembly (x2) #81555-60760
Rear Turn Signal Bulb (x2) #90981-13043
Backup Lamp (x2) #90981-11059
Side Marker Lamp (x2) #00234-00192
What to do:
This conversion is simple plug and play. The bulbs for turn signal, back up and marker are different than previous models so you need tho purchase the harness and bulbs for the complete look. Simply swap the lamps.
Rear Emblem (approx. $150USD msrp)
Late model 100 series also saw the rear Land Cruiser emblem change from a three piece "Toyota" + "Land" + "Cruiser" to a single embossed plaque.
#75441-60500-?? (The last two digits are the color suffix)

White, Gray, Dk Gray, Silver, Black, Dk Red, Beige, Dk Green, Dk Blue, Grayish Blue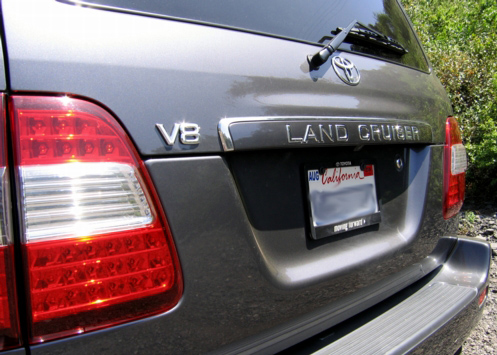 Comments
comments